Introducing Content Moderation: Making Dream Decoder Even Safer
Dream Decoder
Dream Decoder
We're excited to share a significant update that further enhances your experience with Dream Decoder. Today, we're introducing content moderation to our platform, a feature designed to ensure a safer and more enjoyable environment for all users.
Why Content Moderation Matters:
As you may be aware, Dream Decoder relies on OpenAI's GPT models to deliver its services. To ensure the responsible and secure use of these models, we are implementing content moderation in accordance with their usage policies.
What to Expect:
With the introduction of content moderation, you might notice that some of your inputs undergo filtering by our system. Here's an example: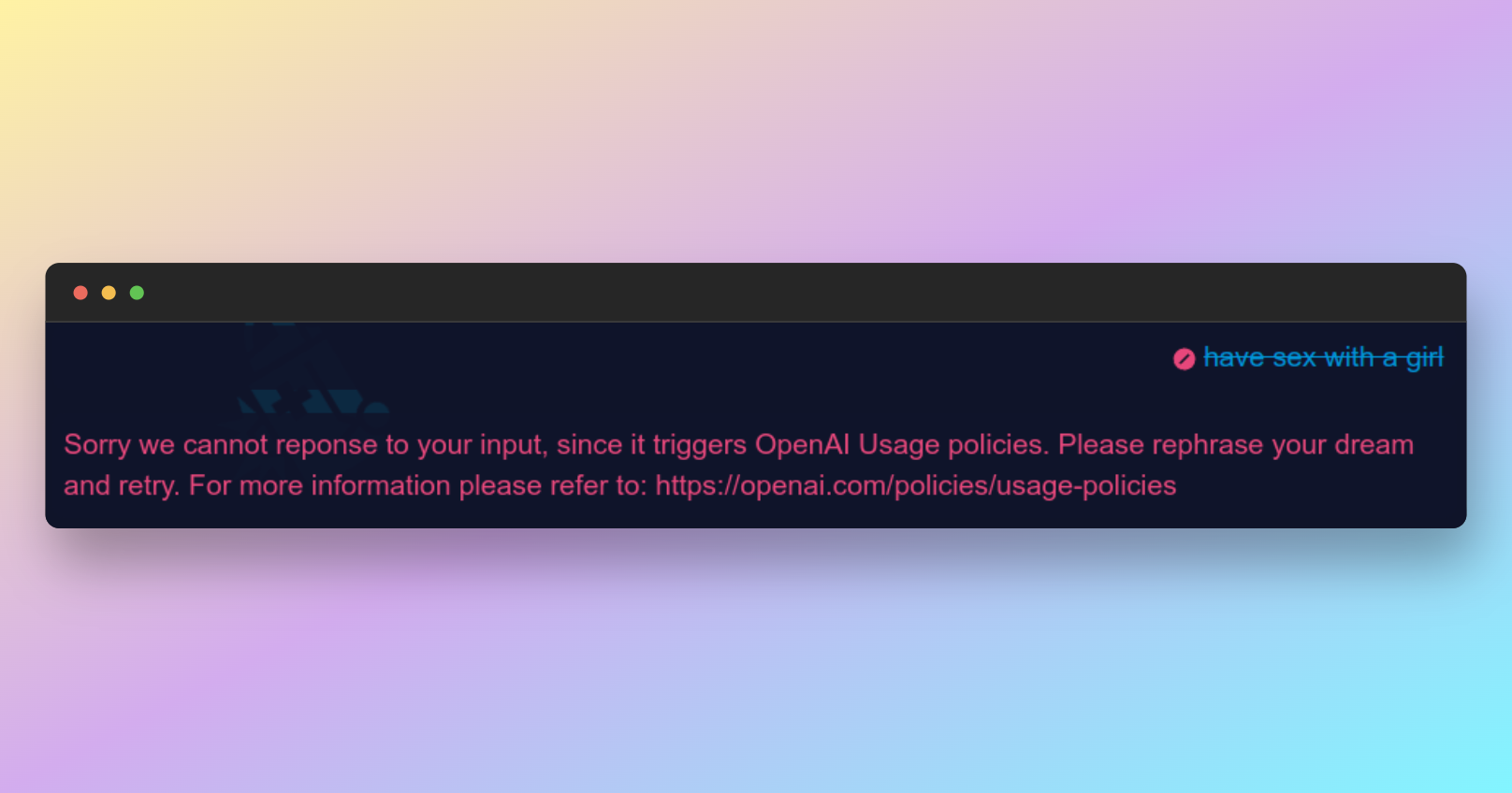 If this occur, you have the option to rephrase your description in a way that retains its meaning while being less sensitive. This way, you can still receive an interpretation that aligns with our community guidelines.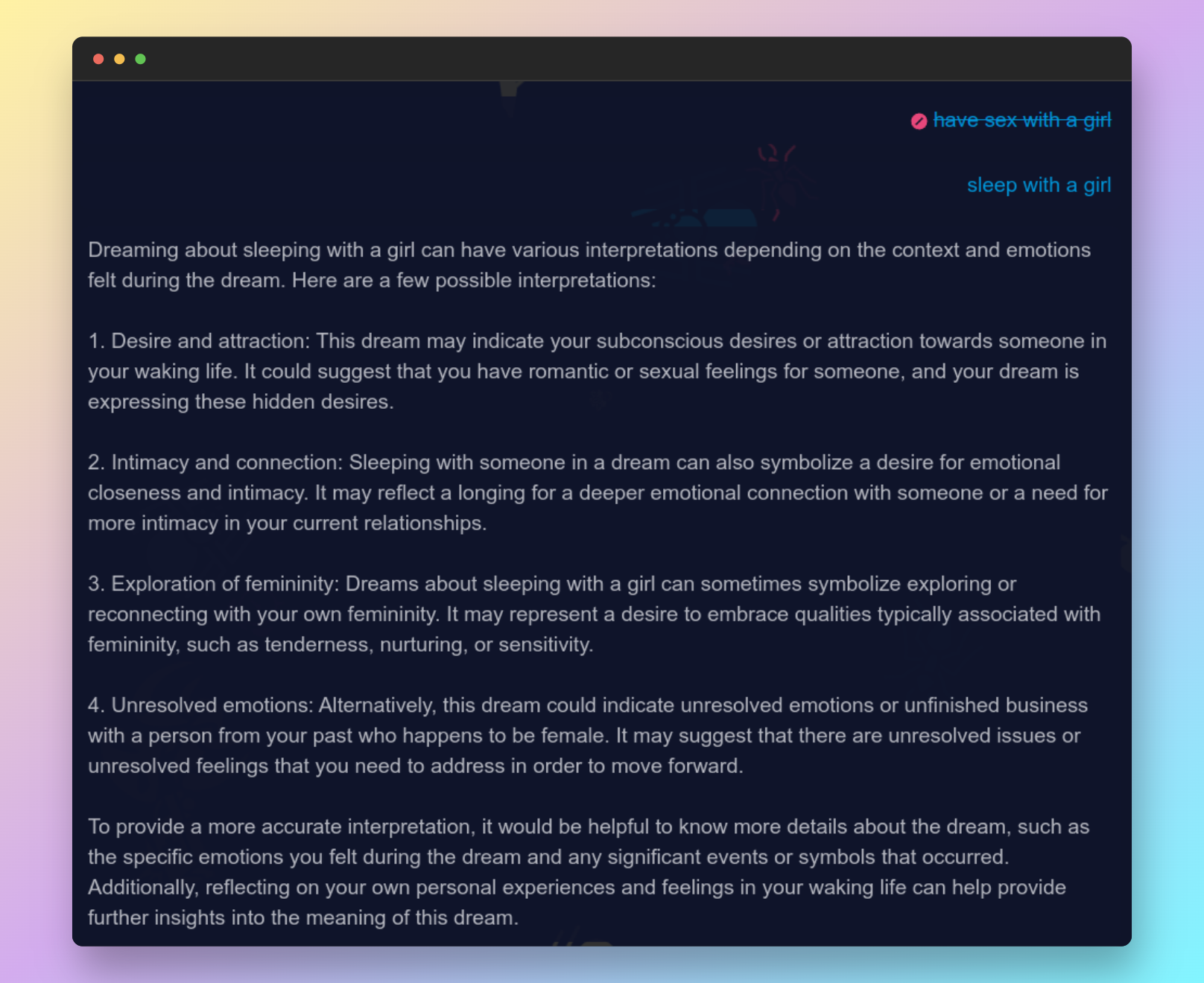 Important Notes:
Please be aware that the underlying moderation model will undergo continuous enhancements, which may result in varying moderation outcomes over time.

It's important to note that we will deduct one dream from your quota, even if all descriptions in your dream are filtered.
---
We're committed to continuously improving Dream Decoder to meet your needs and expectations. Content moderation is just one of the many steps we're taking to create a better experience for our users.
If you have any questions or feedback regarding this update, please feel free to reach out to us. Your input is always welcome.
Sweet dreams and happy decoding! 💭
---